Depression, anxiety and suicide affect people from every walk of life. Statistically, members of the LGBTQ+ community are more likely to attempt suicide than those who aren't due to the isolation, hostility or discrimination they often endure. Crisis Support Services of Nevada is here to provide an empathetic ear, caring heart and a helping hand whenever you need it.
How to Take Care of Yourself
---
Practice Healthy Self Care
Remind yourself that you deserve to be happy. Find things that you enjoy and are passionate about to fill your time. Hobbies and special interests are great self care and can be a good way to make new connections. Remember not to deprive yourself of the basics: enough sleep, healthy eats, and lots of drinks (of water!).
Reach out to your trusted friends, to your chosen family, those that you can be yourself around. Make plans to go to lunch or to just spend an hour running errands together. If appropriate, get a hug from them. It's good for you. (No really, it's science!)
Connect With Your Community
If it's easier for you, start with known online spaces for those with similar identities, but also take the time to look into your local communities. There are people out there like you, even if you have to find them over forums online. LGBTQ+ communities are created by and for LGBTQ+ people; you are wanted in them, and they exist for you. Remember, you're not alone.
Support Your LBGTQ+ Friends and Family
---
Sometimes all we need is someone to listen and not judge us. You can support LGBTQ+ friends and family by simply asking how they're doing, if there's something on their mind or if there's anything they want to talk about. It can be hard for someone to reach out when they're struggling. Checking in with them takes that initial hardship away and can make a huge difference!
Let them know that you love them and are there to support them. Ask what you can do to be of help or offer your emotional support in ways that you know you can help. Don't do anything that is detrimental to your own mental health, just be there for them in ways you know that you can be.
Help LGBTQ+ Friends Get Support
Know someone who is struggling, but don't know how to help? If you know someone who needs LGBTQ depression or anxiety support, point them in the right direction. Referring them to support options for the LGBTQ+ community is just as important as providing direct support. Share the link to this page, give them our phone number (988) or volunteer to help them research local resources.
FAQs Related to the LGBTQ+ Community
Additional Resources for LGBTQ+ Individuals
---

Provides Northern Nevada's LGBTQ community with access to advocacy, support, educational programs, services and resources.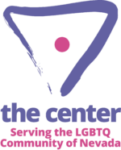 Supports and promotes activities directed at furthering the well-being, positive image and human rights of the LGBTQ+ community and its allies in Southern Nevada.

An assistance resource center aimed at improving the quality of services and support offered to lesbian, gay, bisexual and transgender (LGBT) older adults in the U.S.

An interdisciplinary professional and educational organization devoted to transgender health.