Suicide is the second leading cause of death for young people between the ages of 10 and 24. Anyone can feel suicidal, but young people often feel ignored and like their thoughts of suicide aren't being heard. But there is help out there. You are not alone.
Let someone know you're feeling this way. If no one knows, then nobody can help. Think about who you trust the most or someone who may know what you're going through, and make your feelings heard. The National Suicide Prevention Lifeline is also available 24/7 if you feel like no one else will listen or understand; your calls are always confidential.
Suicidal feelings can stem from untreated mental health issues, but they can also be exacerbated by your situation or surroundings. Think about what might be worsening these feelings. Is it related to certain people or places? Can you avoid these situations to help lessen your suicidal feelings?
Life can be hard, but feeling suicidal can make life feel impossible. Remember that you're not alone, but you're capable of great things on your own, too! We all feel helpless or lost at times, but you have the ability to overcome anything life may throw at you. Consider what you do like about yourself and your life instead of focusing on the bad.
How to Prevent Teen Suicide
---
Listen to What They're Saying
It can be easy to listen to someone's feelings, but not hear what they're saying. If someone you know is describing their feelings to you don't interrupt them and empathize with them. Make sure they know you're listening and that you're trying to understand.
Don't be Afraid to Use The Word 'Suicide'
Someone who is struggling with thoughts of suicide may never use the word Suicide or Suicidal to describe their feelings. If you feel like they may be suicidal, don't be afraid to ask. Statistics show that bringing up suicide won't give someone the idea for suicide, but when people are afraid to bring it up then suicidal individuals may feel like they shouldn't bring it up.
Not everyone can communicate their feelings, especially with subjects like suicide, but changes in behavior, like sudden reckless choices, can indicate that a person is struggling with their life or emotions. Learn the warning signs for teen suicide.
FAQs About Teen Suicide and Other Youth Issues
Additional Resources for Teen Suicide Prevention
---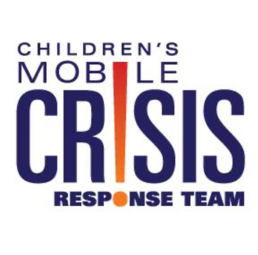 Supports Nevada youth and families of youth under the age of 18 showing signs of behavioral or mental health issues that pose a threat to the child's stability within their home, school, or community.

Provides direct crisis intervention and suicide prevention services to LGBTQ youth ages 13-24.

A safe space for youth to discuss and share stories about mental health and wellness.

An online message board, a safe space for for LGBTQ youth age 13-24 to communicate with peers going through the same things.

Delivers vital reproductive health care, sex education and information to millions of people worldwide.
Dedicated to the prevention of the "Silent Epidemic" of youth suicide through educational and awareness programs.

Educational resources for recognizing signs of teen suicide and how to take action for teen suicide prevention.

Provides Nevada and national resources for suicide prevention.